The whole kitchen of the territory is one "cooks poor". But this doesn't absolutely have to be understood Rather as a sign of denigration! And' the correct recognition that the true gourmets assign to who privilege the good products of the territory,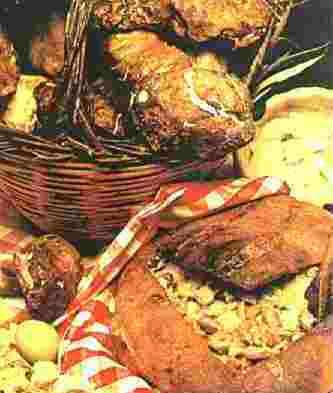 always genuine and healthy. The search of the good one to eat, in the whole territory, you/he/she is facilitated by so many operators that you/they have wisely set years of patient search of the best of the gastronomy. To table with taste, good quindi!Tutti the places of ristorazione that characterize the territory. Local typical and comforting, good first subjects, all of local production and, therefore, genuine and healthy, techniques of cooking and execution perfect warm and generous wines of local production, a good relationship quality - prezzo:sono these the positive aspects that the standstill makes in the restaurants and in the restaurants of Pastena pleasant. A true enjoyment for all the authentic gourmets.
SPECIALTY' GASTRONOMIC
They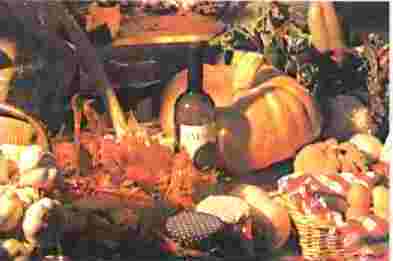 eat typical and characteristic products: eggs, bread, sweets, hams, meats, cheeses, wine, poultry, oil, fruit, vegetables, mushrooms, hypocrites.
The sweet symbol of all the demonstrations of the "May", it is the "ciambellone" of the S.S.Croce and to Easter her "pine-cone."
Other typical products are: the cilieges, the "Ciammotte" (snails), "Laina and beans" (fettuccine of water and flour) and the " marsellines " (cheese).
traslate L&H Power Traslator
Useful information:

Ristorante al Boschetto - via Colambrici 15, tel. 0776/546333

Ristorante Mattarocci - p. Municipio 19, tel.0776/546537



Agriturismo "La Tartaruga" - tel.0776/546662

Centro Ippico S.Cataldo - via San Cataldo, 1 tel. 0776/545006

Ristorante L'alberata - via Vallecchie, tel. 0776/546265